AGENCY
SEARCH PAGE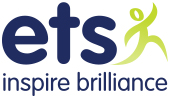 Get in touch with us...
Who to contact?
Dominic Wake
Address:
123 New Zealand Avenue
Walton-on-Thames, Surrey KT12 1QA
Telephone:
+44 1932 222 700
Fax:
Email:
dominic.wake@etsplc.com
Web:
https://www.etsplc.com
ETS plc
Recent News:
DRNO
(Daily Research News Online)
COMPANY OVERVIEW
What we do...
ETS has 20 years' experience in employee research and partners with world-leading companies. ETS is selected because of its bespoke data collection and anlysis technology and its first-class consultancy.
Number of employees:
20-49