AGENCY
SEARCH PAGE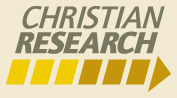 Get in touch with us...
Who to contact?
Gerry Stacey
Address:
Stonehill Green
Swindon, SN5 7DG
Telephone:
01793 418364
Fax:
Email:
gerry@christian-research.org
Web:
https://www.christian-research.org
Christian Research
We specialise in researching the Christian marketplace. We have a panel of over 13000 Christians throughout the UK used mainly for online research but also available as a resource for recruitment for qualitative projects.
Recent News:
DRNO
(Daily Research News Online)
COMPANY OVERVIEW
What we do...
The only specialist Christian Research company in the UK. We run the largest online Christian research panel and conducted the 2005 National Church Census.
Number of employees:
1-4