AGENCY
SEARCH PAGE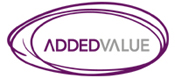 Get in touch with us...
Who to contact?
Bart Michels
Address:
Rivermead
6 Lower Teddington Road, Hampton Wick KT1 4ER, UK
Telephone:
+44 (0)20 8614 1500
Fax:
+44 (0)20 8614 1600
Email:
enquiries@added-value.com
Web:
https://www.added-value.com
Added Value UK
We answer the central marketing questions. Questions big. Questions small. Answers which inspire action. It's what our clients value. It's what we add.
Recent News:
DRNO
(Daily Research News Online)
LINKS AND FEATURES
Read our blog


Our team of cultural insight specialists use tools rooted in ethnography, semiotics, literary studies and trend tracking to look at the world differently. And to pull out the patterns of change that are likely to affect our clients' brands. Check out the latest from their blog here.
View

Case Study - SABMiller




SABMiller needed a shared language that would allow them to discuss beer brands across the globe and share knowledge across the business.
View

Case Study - Levi's




Jeans are personal. They're an expression of who you are. So how could Levi's tap into the personalisation trend? How could they create global appeal with a personalised offer?
View

Case Study - Vodafone




The Vodafone brand was known across the world but loved only by a few. We dug deep to uncover the personality of Vodafone at its best, then developed a game that could help them to communicate in a way that was as irresistible and exciting as the personality itself.
View

Find us on Facebook





View