AGENCY
SEARCH PAGE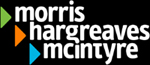 Get in touch with us...
Who to contact?
Gareth McCann
Address:
50 Copperas Street
Manchester, M4 1HS
Telephone:
0161 839 3311
Fax:
0161 839 3377
Email:
hello@mhminsight.com
Web:
https://www.mhminsight.com
Morris Hargreaves McIntyre
Morris Hargreaves McIntyre are the largest cultural strategy and research agency in the UK. Based in Manchester, and with a second office in New Zealand, we employ 40 full-time staff in our offices and a further 13 researchers in the field. We are renowned for using market insight to make a real difference to the organisations we work with.
Recent News:
DRNO
(Daily Research News Online)
LINKS AND FEATURES
Case Study - Building Critical Mass


Arts Centre Melbourne is the first organisation in Australia to go live with MHM Relationships, the online box office app developed by Morris Hargreaves McIntyre.
View

Culture Segments




Culture Segments is the new international standard segmentation system for arts, culture and heritage organisations.
View

Insight Required




Gerri Morris explores the characteristics of an audience-focused, insight-guided 21st-century arts organisation, and why all cultural organisations need to adopt these features to be sure of a sustainable future.
View

Twitter





View