AGENCY
SEARCH PAGE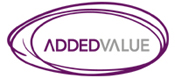 Get in touch with us...
Who to contact?
Bart Michels
Address:
Rivermead
6 Lower Teddington Road, Hampton Wick KT1 4ER, UK
Telephone:
+44 (0)20 8614 1500
Fax:
+44 (0)20 8614 1600
Email:
enquiries@added-value.com
Web:
https://www.added-value.com
Added Value UK
We answer the central marketing questions. Questions big. Questions small. Answers which inspire action. It's what our clients value. It's what we add.
Recent News:
DRNO
(Daily Research News Online)
PEOPLE AND CAREERS
Key People at Added Value UK:
Bart Michels
(Global CEO)
Paul McGowan (Chief Marketing Officer)
David Blackshaw (Chief Talent Officer)
Kate McDougle (Director of Marketing)