AGENCY
SEARCH PAGE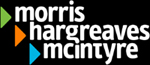 Get in touch with us...
Who to contact?
Gareth McCann
Address:
50 Copperas Street
Manchester, M4 1HS
Telephone:
0161 839 3311
Fax:
0161 839 3377
Email:
hello@mhminsight.com
Web:
https://www.mhminsight.com
Morris Hargreaves McIntyre
Morris Hargreaves McIntyre are the largest cultural strategy and research agency in the UK. Based in Manchester, and with a second office in New Zealand, we employ 40 full-time staff in our offices and a further 13 researchers in the field. We are renowned for using market insight to make a real difference to the organisations we work with.
Recent News:
DRNO
(Daily Research News Online)
SPECIALISMS
Main sectors worked in:
Audience / Broadcasting
Main countries worked in:
UK; Middle East; Australia / NZ

Main projects undertaken:
Customer Satisfaction Research; Usage & Attitude Research
Main fieldwork types used:
Face-to-face interviewing; Group discussions; Marketing Consultancy; Telephone interviewing