ESOMAR Foundation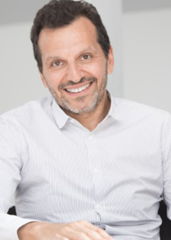 The ESOMAR Foundation, the charity of industry association ESOMAR, has appointed Toluna founder Frédéric-Charles Petit to its Board. Toluna has also agreed to sponsor the foundation's annual educational webinar series.

The charity helps non-profit organisations measure results and improve their performance; trains and supports market researchers in countries where education is scarce; and gives financial support to researchers and their families who are in need of help. It is governed by a six-member Board, comprising four full Board member appointments and two representatives of the ESOMAR Supervisory Board.

Petit (pictured) joins the Board after first practicing as a French lawyer in the corporate department of Allen & Overy's Paris office, before establishing Toluna in May 2000. He has since helped grow the business through the acquisition of Greenfield Online in 2009 from Microsoft. Major shareholder Verlinvest set up ITWP in 2011 as a vehicle to take Toluna private, and added Harris Interactive, acquired from Nielsen in 2014, and Shanghai-based KuRunData, acquired in January last year. The business now has more than 1,400 staff in 24 offices on five continents, and Petit also serves as CEO of ITWP.

Commenting on the appointment, Petit said: 'The work that the ESOMAR Foundation is doing is aligned with our team's values and mission to democratize market research and make it available to everyone. By supporting the ESOMAR Foundation, we are working with other industry leaders to help developing markets, and charitable organizations have access to the power that consumer insights provide.'

Web site: www.esomarfoundation.org .