Echo Research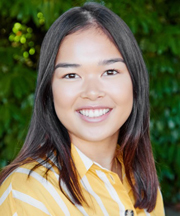 In the UK, communication, brand and reputation research specialist has appointed Jamie Roberts as Account Executive, while Regine Raule joins as Marketing & Research Executive.

Surrey-based Echo also has offices in New York, Paris and Singapore and a team of 80 staff and analysts, and conducts research supported in 50 languages. The firm measures communication 'outputs' in the media, its 'impact' on stakeholder perception and the influence on organizational 'outcomes' such as reputation value, advocacy and trust. In addition, the company conducts the annual Britain's Most Admired Companies (BMAC) study, analyzing corporate reputation in the UK.

Roberts joins after graduating from the University of Southampton, where she studied Criminology & Psychology; and after gaining practical research experience coding social media for the Alan Turing Institute. Echo's placement student in 2018-19, Raule (pictured) returns to Echo on graduating in Accounting & Finance from the University of Surrey. In her new role, she will be responsible for all Echo's marketing, in addition to supporting market research projects.

Web site: www.echoresearch.com .