Market Research Council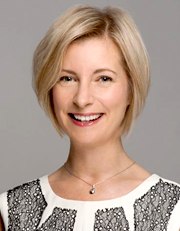 MESH Experience founder Fiona Blades has been elected to the Market Research Council (MRC) as Secretary-Treasurer.

Founded in 1927, the Council is an invitation-only club of marketing research and insights professionals, providing an 'off-the-record' confidential forum for the exchange of ideas and issues. Blades (pictured) joins after setting up data, insight and analytics company MESH Experience in 2006, and having previously held senior agency-side roles at Claydon Heeley, Lowe Direct, DMB&B and Leo Burnett, and begun her career in marketing at Spillers Foods. She is also a Fellow of the Market Research Society, on the Editorial Board of ESOMAR's Research World, leads events for WIRe (Women in Research), and mentors for the Marketing Academy.

At the MRC, Blades will help develop a new vision and enhance the value proposition for members. Josh Chasin, President of the MRC and Chief Measurability Officer at VideoAmp, comments: 'Fiona will bring a customer-first perspective on how the MRC can add more value to its members. When Jim Spaeth, past President of the MRC proposed Fiona, we could immediately see the benefit of having someone who has done so much for the market research industry being instrumental in shaping the MRC's future'.

Web site: www.mrcouncil.org .