Mediabase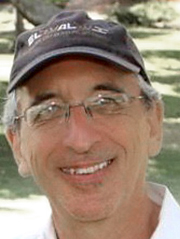 New York based airplay information and in-depth analytical tools provider Mediabase has announced that Jeff Gelb, Director of Label Sales & Marketing, is retiring. He will leave the firm on the last day of the year.

Mediabase monitors the airplay of more than 1,800 radio stations, and produces historic and current airplay data for US and Canadian radio stations, satellite radio, and music television. In addition, the firm provides information to every major record label and distributor, as well as concert promoters, artists, managers, music publishers, movie studios, video game developers and more. Its charts and airplay data are used on many radio countdown shows and televised music awards programs.

Gelb joined the firm in 2002 in a role which has involved sales to new clients, servicing existing client needs, product tutorials, sales of online advertising, and working with clients to develop advertising and marketing campaigns. He previously enjoyed a 50-year career in the music industry; initially serving as Music Director of WKSU, the campus radio station at Kent State University, before starting his professional radio career in 1971 on the air at WNCR and WMMS in Cleveland. He later moved on-air at KPRI and KGB Radio, and then joined Radio & Records (R&R) trade publication as AOR Editor. In addition, he wrote, produced, and voiced radio programs for Westwood One and The Source, then in 1983, moved into Sales and Information Services for R&R.

President and CEO Philippe Generali said it has been a pleasure to have Gelb's expertise over nearly the past two decades, adding that Gelb's dedication to his role and the company will leave an impact for years to come. Gelb added: 'Capping my career at Mediabase is an honor. I work with a family of people who genuinely care about this industry and music, and our clients are also our friends. I am certain that Mediabase will continue to excel at bringing the music industry the most up-to-date and vital information about the music we all love.'

Web site: www.mediabase.com .