VideoAmp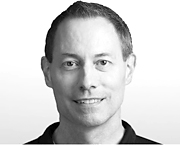 Tony Fagan, Chief Technology Officer of media measurement and optimization software company VideoAmp, is taking on an expanded role with responsibility for oversight and development of the firm's Product, Engineering and Research and Development (R&D) departments.

Launched in 2014, VideoAmp offers a single platform through which to buy, optimize and measure digital video ads across TV, mobile and desktop devices. The platform also features Nielsen Online Campaign Ratings data, and supports third-party viewing tracking from companies such as Integral Ad Science and DoubleVerify.

Fagan (pictured) joined last year after nearly fifteen years at Google, where he led the Data Science and Engineering departments, latterly serving as VP, Ads Research, Engineering; and earlier, he was Senior Director, Quantitative Marketing. Earlier he was Director, Digital Marketing at Yahoo!; Senior Manager, Marketing Science at eBay; and he co-founded direct marketing company NextAction (later acquired by datalogix.com and now part of Oracle).

In his expanded role, Fagan continues to report to CEO and founder Ross McCray, who comments: 'Tony has brought great leadership and technical acumen to VideoAmp and as his expanded role will help us drive operational excellence. We think this expanded role positions VideoAmp for continued growth in order to successfully complete our mission to revolutionize how media is bought, sold and valued'.

Web site: www.videoamp.com .