SPSS 'Held Out for $50 a Share'
Prior to agreeing to IBM's $1.2bn acquisition offer, MR software and predictive analytics giant SPSS rejected approaches from two other companies, and two initial offers from IBM itself, according to an SEC filing on Monday.

<! pod><! pod>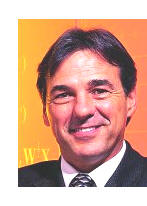 In May 2008, an unnamed organization made SPSS an offer at a 'substantial premium' above its stock price. SPSS directors didn't find the offer 'compelling', so while continuing to negotiate with the firm, they commenced discussions with a second company about a 'strategic business combination'.

By September, talks with both firms had been shelved, and last December, IBM approached SPSS's financial Advisor BofA Merrill Lynch with an offer price in the mid $30s per share.

However, throughout the six months of negotiations with IBM, SPSS refused to budge on its $50 per share price requirement. In April, IBM returned with an offer of $43 to $44 per share, but again SPSS President and CEO Jack Noonan turned it down.

By May, IBM had upped its offer to between $48 and $50 a share and later that month, SPSS signed an agreement which obliged it to negotiate exclusively with IBM and not solicit alternative offers from other firms before June 22.

However, during June, IBM tried to persuade SPSS to lower the offer price, citing the possible impact of an unresolved lawsuit filed against the firm by co-founder and former Chairman Norman Nie, over ownership of the SPSS trademark.

Again, SPSS stuck to its guns and on July 27, the companies agreed the $50 a share deal, subject to shareholder approval, regulatory clearances and other conditions. Should SPSS decide to terminate the deal, it will be obliged to pay IBM a fee of $23.5m.

Since announcing the acquisition, an investigation has been initiated by SPSS shareholders who believe the firm failed to conduct an open and fair auction, and that the offer appears 'opportunistically timed' to take advantage of the current economic downturn.

Web sites: www.ibm.com and www.spss.com .