Intel Invests in TRA
US-based media measurement firm TRA has received a $10m injection of funds from Intel Capital, the global investment wing of the giant chip maker. The series-C round also includes $8.2m from other companies including existing investors Arbitron and WPP.

<! pod><! pod>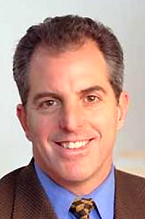 TRA (True ROI Accountability for Media) says it will use the funding for market expansion, continued technology innovation, data acquisition and hiring additional key personnel.

TRA provides a Web-based business intelligence platform, Media TRAnalytics, which links media usage information from 1.5 million households of TV set top box data with purchase data from 54 million households and a single source database of 370,000 households, providing anonymised data based on 'to the second' measurement.

Established in 1991, Intel Capital has invested more than US$9.5 billion in over 1,050 companies in 47 countries.

Arvind Sodhani, President of Intel Capital and Intel EVP explains the backing given to TRA: 'Media is driven by advertising and advertising in the 21st century is driven by data. By leveraging connectivity, analytics and database technologies, TRA's solutions align with Intel's goal of discovering new and innovative technological solutions that have the potential to redefine traditional vertical industry ecosystems.'

Mark Lieberman, Chairman and CEO of TRA, says the investment will provide the resources and 'a great partner for TRA's next stage of growth'.

Web sites: www.intelcapital.com and www.traglobal.com .