Cint Hires Former Greenfield Leaders for US Team
Sample marketplace firm Cint has expanded its business in the US with the appointment of former Greenfield Online executives Michael McCrary - as Managing Director to head up the US team - and Terence McCarron as SVP Sales.

<! pod><! pod>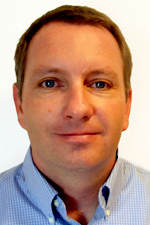 Cint is headquartered in Stockholm, Sweden with offices in Europe, North America and Australia. Its Panel Exchange provides an open panel marketplace, offering more than 500 panels, totalling 3 million active panellists in over 40 markets worldwide.

The firm recently launched Sample Direct, a service promising those doing their own online research 'access to quality panels of consumers at the click of a button' and offering fully automated sampling and send-out procedures.

For the past year, McCrary has run his own consultancy, Market Research Sales Solutions, to help firms solve a variety of sales and marketing-related issues. For nearly six years prior to this, he worked as SVP at Greenfield Online in North America.

Upon his appointment, Lindsay Veling, until now acting MD in the US, resumes her role as Vice President.

McCarron has more than ten years' market research experience, most recently as EVP, Global Business Development for medical and healthcare data collection firm All Global. Before this, he held several positions at Greenfield Online, including SVP and Regional VP. He began his career as an Account Executive with Survey Sampling International (SSI).

'Michael McCrary is our top pick to head up our presence in the largest and most important research market in the world,' states founder and CEO Bo Mattsson. 'Michael's and Terence's knowledge and years of experience, together with the excellent progress already made by the rest of our US team, will bring up to speed a major market to compliment the unique global reach we already have in the Cint Panel Exchange.'

Web site: www.cint.com .