Ipsos Launches Research Innovation Unit
In the US, Ipsos has created Ipsos Open Thinking Exchange - a new organization dedicated to 'opening the exchange of ideas and information between marketers and their consumers'.

<! pod><! pod>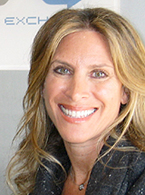 The firm says the role of its new unit is to address the growing demands of clients, the diverse and diverging impact of media and technology and the changing nature of research. To do this, it will tap into the group's collective intelligence to spearhead innovation and exploit the possibilities new technology brings to data collection.

It will be headed by Shelley Zalis who recently sold LA-based hi-tech entertainment research specialist OTX (Online Testing Exchange) to Ipsos. Before co-founding OTX, she worked at ASI Market Research (now Ipsos ASI) and Nielsen Entertainment.

Zalis is supported by a global team of Ipsos specialists in research, technology and communications. This team represents each area of Ipsos - advertising, loyalty, marketing, media, and public affairs - structurally and geographically, and creates a 'central repository of thought leadership'.

'This exchange of thought and ideas offers a tremendous opportunity for Ipsos to innovate our research offer,' states Zalis. 'The Ipsos Open Thinking Exchange is all about innovation - bringing the best minds in the field of market research together to create optimal solutions that link our clients with their consumers.'

Web site: www.ipsos.com .