TORA Rebrands as Future Thinking, Hires for US Launch
UK-based firm The Oxford Research Agency (TORA) has changed its name to Future Thinking and opened its first office in the US under the leadership of George Ciardi, who becomes US President and Global Head of Volumetric Forecasting.

<! pod><! pod>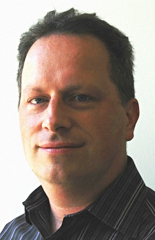 Ciardi has held senior positions with companies including AC Nielsen, MMA, Delta Information Group FYI and TNS, contributing to the successful launch of more than 100 new products. He will work out of the new office in Danbury, CT.

The FMCG and customer experience specialist, which already has offices in France in addition to its UK HQ, formally changed its name in July.

CEO Chris Sinclair says the Oxford Research Agency brand has served the company well in the UK, but explains: 'We're now an international market research firm... and our brand needs to reflect that. Future Thinking is what we do. Our methodologies and experience help our clients to predict the future, develop successful new products, estimate sales, and improve customer experiences.'

Of Ciardi's appointment Sinclair adds: 'We are genuinely delighted that such a respected and leading player in the field has joined Future Thinking to grow our US presence, and lead our expanding volumetric practice worldwide.'

The company is online at www.futurethinking.com .