Profits Climb at Toluna Despite US Revenue Fall
Online panel firm Toluna has reported 2010 group revenues of £73.6m, up from £49.5m in 2009 - but on a pro forma basis allowing for the Greenfield ISS acquisition, the rise was just 2%. Profit after tax, however, jumped to £6.6m from £1.6m in 2009.

<! pod><! pod>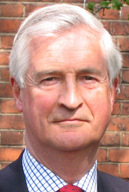 Profit before tax rose to £12.6m from £7.6m in the prior year. Revenues for 2010 include a full year contribution from Greenfield Online ISS, which Toluna acquiredin July 2009: the 2% pro forma calculation allows for Greenfield ISS' earlier revenues as if it had been part of the group for the full year 2009.

Revenues for the European region were up 10% (£29.7m) over pro forma revenues for 2009, with particularly strong performances recorded in the UK and France. Across Asia Pacific, revenue growth was 62% (£3.7m) on a pro forma basis. However, US revenues (£40.2m in 2010) declined approximately 6% on a pro forma basis for 2009.

The company recently announced it is to be taken private, in a deal valuing it at £161m. If the deal is approved, Toluna's third-largest shareholder, family-owned Belgian company Verlinvest, will fund the acquisition from its own assets. Verlinvest has formed a company called ITWP to complete the deal, and this will be led by Toluna's founder and CEO Frédéric-Charles Petit.

Toluna Chairman George Kynoch (pictured) comments: 'I am pleased that Toluna will continue to have excellent prospects to continue the growth it has achieved since its flotation in 2005 at 70p per share and an initial market value of £25m. This growth is testimony to the exceptional quality of its staff and management.'

Web site: www.tolunapro.com .