PDS Buys SPA Future Thinking Call Centre
In the UK, data collection and processing business Populus Data Solutions (PDS) has acquired control of a Newcastle-based 85-seat call centre from SPA Future Thinking. Terms of the deal were not disclosed.

<! pod><! pod>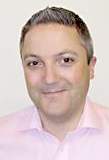 Launched only at the turn of the year, PDS provides online field and tab services using its own panel (Populuslive), alongside random online sampling techniques. The firm is led by MD Patrick Diamond (pictured), who previously led the CATI and online field and tab agency ICM Direct/newvista.

At the time of its launch, the firm said it would be opening an in-house 80-seat+ CATI operation at some point in the summer.

Diamond commented on the acquisition: 'There is huge client demand for high quality, robust fieldwork and tabulation services. PDS has grown rapidly since last year's launch and these developments are the next steps in our ambitious plans. We plan to open another call centre in the near future.'

SPA Future Thinking, which was formed last September through the merger of SPA and Future Thinking (formerly known as TORA), has retained an interest in the call centre. In addition, PDS is now a preferred supplier of SPA Future Thinking's telephone services.

The centre is already in operation, with experienced interviewers, supervisors and management team delivering consumer and business-to-business surveys.

PDS has also announced the appointment of Diamond's former ICM Direct colleague Tiziana Del Bene as Deputy Managing Director.

Web site: www.populus.co.uk .