Dipsticks Co-founders Step Back
The co-founders of North of England-based Dipsticks Research, John and Fiona Raglan, have announced they are stepping back from the day-to-day management of the business, which will now be run by their former Operations Director Ivor Knox.

<! pod><! pod>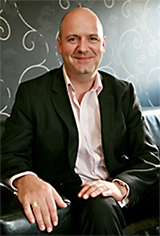 Dipsticks works with a range of clients across the media, financial, consumer and public sectors, and provides field and tab support to other market research agencies. It also has an online consumer panel of 170,000 people across the UK.

The founders, who set up the company 17 years ago, will now work three days a week, focusing on strategy and sales and marketing, while spending the rest of their time on various leisure, charitable and business interests.

Knox (pictured) joined the firm last year, from Cello's mruk, where he had served as Regional Director of the Scottish client services team for the past three years. Before this, he spent eight years as an Associate Director in NOP World's consumer division, and was NOP's CATI Centre Manager in North London.

John Raglan comments: 'After growing the company quite literally from the kitchen table into a full service agency with 40 full time staff and a portfolio of blue chip clients and cutting edge research tools, my co-founder Fiona and I are stepping back from the day-to-day management of the business. As MD, Ivor is ideally suited to oversee all aspects of the company's activities and to bring new, creative thinking to drive the company forward and continue its progression and expansion.'

Web site: www.dipsticksresearch.com .