Essential Purchase for SPA Future Thinking
In the UK, yearling agency SPA Future Thinking has acquired full-service media and technology specialist Essential Research for an undisclosed sum.

<! pod><! pod>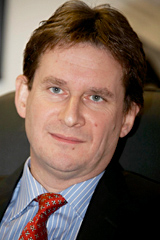 Essential offers a range of qual, quant and hybrid research methodologies and is based in London's New Kings Road. Of the firm's founding partners, Alex Charlton will leave to pursue 'other interests', while Luca Antilli will take up an MD role within the parent firm, leading a team of fourteen. Essential's Stuart Knapman becomes a senior director working within SPA Future Thinking, but retains an interest in Essential.

The latest buy was funded with help from the group's existing shareholders, led by Next Wave Partners, under whose aegis SPA was merged with Future Thinking (formerly The Oxford Research Agency) a year ago. The combined firm has already bought Munro Group, the parent of FDS International and Maven Research, in April this year, and now has revenue of around £20 million and offices in the UK, France and Italy. A specialist company, The Analytics Hub, was spun off a week ago

Jon Priest, group CEO of SPA Future Thinking describes Essential as 'a respected market research agency known for its complementary thinking and strong personality' with 'a wealth of expertise and an impressive client portfolio.' Antilli adds: 'Becoming part of the SPA Future Thinking group will give us access to the additional resource we need to fully realise our potential at Essential.'

Web sites: www.spafuturethinking.com and www.essentialresearch.co.uk .