Ipsos Completes Synovate Buy
Ipsos has completed its acquisition of Synovate for £528.8m - up £3.8m from the previously agreed figure of £525m - to form the third largest market research company in the world. As part of the deal, a programme has commenced to withdraw the Synovate brand in January.

<! pod><! pod>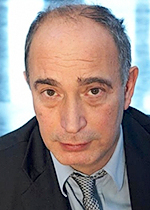 The deal, which was first announced in July, was funded with cash, new debt financing, and a rights offering to Ipsos shareholders. It excludes the acquisition of international scan data services business Synovate Aztec.

Synovate parent Aegis said in a statement that it would be returning £200m of funds raised from the sale to shareholders, by means of a special dividend.

Didier Truchot, Ipsos Co-President, comments: 'With Synovate, Ipsos strengthens its leadership position in its chosen areas of specialization and enhances its intellectual and commercial offer to bring enriched and improved solutions to our clients. We are working quickly and jointly with the Synovate team and are delighted to welcome them within Ipsos.'

Synovate recently reported an 8.4% rise in revenue to £269.7m for the first half of the year. The firm's financial results will be included in Ipsos' consolidated accounts from 1 October 2011.

The sale will enable Aegis' Board and management to focus on its media business, while the proceeds will be used to invest in future acquisitions.

Web sites: www.ipsos.com and www.synovate.com .