ShopperTrak Expands with RCT Acquisition
US-based retail store analysis specialist ShopperTrak has established a presence in Europe through the purchase of RCT Analytics, which develops a range of solutions to count consumers at shopping centres and retailers across the UK. Terms of the deal were not disclosed.

<! pod><! pod>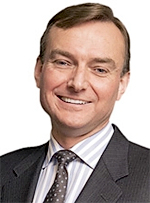 Chicago-headquartered ShopperTrak counts the number of shoppers entering and exiting retail stores and malls in 40,000 locations across 72 countries. Its new European office is based outside London, with staff located in Germany, France and Dubai, and ShopperTrak says it will also be expanding its operations in Latin America, China and the US.

RCT Analytics, which will now re-branded as ShopperTrak, provides video-based customer traffic tracing systems, which are used for counting customers in shopping centers, retail outlets and casinos. Its People Counter tool captures data through video cameras concealed in ceilings at entrances and exit points in a facility, while its Entrance Processor converts the video images into a digital format, from which the number of consumers and their direction in or out of a facility can be calculated.

ShopperTrak CEO Christopher Ainsley comments: 'This investment supports our European and Middle Eastern growth strategy. We are also seeing demand from retailers and mall owners, based in Europe and the Middle East, who are looking for more accurate ways of capturing foot traffic data. Our long term partnership with RCT made the investment a logical next step to better address the needs of our growing client base.'

Web site: visit www.shoppertrak.co.uk .