Ipsos Acquires Vietnam's CBI
Ipsos has extended its presence in South East Asia with the acquisition of analysis specialist Consumer Behavior & Insight (CBI) in Vietnam. Terms of the deal were not disclosed.

<! pod><! pod>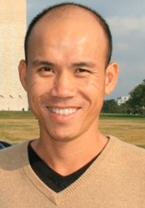 Founded in 1998, CBI offers a full range of qual and quant services from operations in Ho Chi Minh City and Hanoi, where it employs around 70 full-time staff.

Lifeng Liu, CEO of Ipsos in Asia Pacific, comments: 'This latest acquisition is part of our aggressive strategy to further expand our presence in the region. The investment in CBI enhances our scale and scope in Asia Pacific.'

As part of the deal, CBI Partner Nguyen Minh Tan (pictured) has been appointed as the Managing Director of Ipsos in Vietnam. He comments: 'Ipsos will complement our local expertise with its internationally recognized brand, specialized research offerings and tools. Together, we want to provide more value to our clients in a way which complements our local industry insights with a global perspective.'

The move comes just two months after Ipsos completed its £528.8m acquisition of Synovate, forming the third largest market research company in the world.

Web sites: www.ipsos.com and www.cbi.com.vn .