New comScore Metric to Validate Digital Ad Exposure
Digital measurement specialist comScore has introduced a new metric called 'Validated Campaign Essentials' (vCE), which measures whether online ads have been delivered and whether they have reached their target audience.

<! pod><! pod>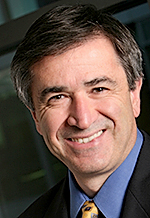 Unlike existing solutions, comScore claims that vCE provides an unduplicated count of impressions delivered and takes account of different definitions / degrees of delivery: for example an ad can be delivered in the most basic sense without being 'in-view' - comScore defines the latter as having at least 50% of the ad viewable for at least one second.

To better understand the quality of ad delivery, comScore conducted a US-based vCE study, involving 12 national brands, 3,000 placements, 381,000 sites / domains and 1.7 billion ad impressions.

Across all campaigns measured, 69% of the ad impressions were classified as being 'in-view', with the remaining 31% delivered, but never seen by a consumer (most likely because of a consumer scrolling past the ad before it loaded, or never scrolling the ad into view). An average of 4% of ad impressions were delivered outside the desired geography, and in many cases, ads were served in markets where the advertised product was not sold.

comScore's new measurements are expressed as 'validated gross rating points', or vGRPs, and the firm says that it reflects ads that were not only delivered, but that had an opportunity to have an impact on consumers.

President and CEO Dr Magid Abraham explains: 'The display advertising market today is characterized by an overabundance of inventory, often residing on parts of a web page that are never viewed by the user. Conversely, some ads below the fold are quite visible and deserve more credit. Our introduction of vCE signals an evolution in digital advertising that will bring greater transparency and accountability to the market.'

Web site: www.comscore.com .