iPinion Debuts Mobile Data Platform
US mobile survey software provider iPinion has launched a passive data collection platform capturing up to twenty-four data types - including web site visits and camera use - from devices. Relevant surveys are then triggered automatically based on the consumer's behavior.

<! pod><! pod>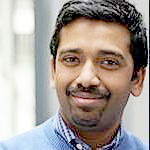 iPinion's flagship app enables panellists to participate in surveys, in-store and ethnography studies and mystery shops from their iPhone, iPad, and iPod Touch devices. The firm then combines this survey data with behavioral data to deliver 'holistic insights'.

iPinion's new 'miVue' platform - for mobile OS: iOS, Android and Blackberry - aims to help researchers send surveys to respondents at appropriate times, in appropriate locations. CEO and founder Pala Kuppusamy comments: 'miVue enables marketers and researchers to automatically trigger a survey based on a pattern of consumer behavior in real-time. We are thrilled about its success and the potential as we already have paying customers using miVue, and it is gaining interest amongst enterprise clients and market research agencies.'

Web site: www.ipinionsurveys.com .