Gartner Offers $AUD 20m for IDEAS
Gartner Australasia has agreed to acquire IDEAS International, a firm which provides enterprise IT research, insight, analysis and tools to technology vendors and global IT users. The cash deal is valued at approximately $AUD 20m.

<! pod><! pod>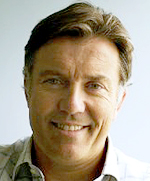 Gartner delivers technology insight through a team of 1,280 research analysts and consultants, as well as providing consulting services and organising events. Across Australasia, the company has offices in Australia, China, Hong Kong, India, Japan, Korea, Malaysia, New Zealand, the Philippines, Singapore, Taiwan and Thailand.

IDEAS has operations in the US, Australia and the UK and focuses on a number of sectors, including servers, storage, software, services and cloud. For the year ending 31 December 2011, profit after tax was up 60.4% to AUD $1.9m compared with AUD $1.2m in the prior year.

Under the proposed agreement, Gartner Australasia has offered to acquire all IDEAS issued ordinary shares at a price of AUD $1.4 per share. Gartner intends to finance the takeover with existing cash reserves.

While the directors of both IDEAS and Gartner have unanimously approved the offer, the deal is subject to acceptance by IDEAS' shareholders, and to customary conditions. Assuming these conditions are satisfied, the transaction is expected to close in early June 2012.

IDEAS CEO Stephen Bowhill (pictured) comments: 'Gartner is the world's leading technology research and advisory company and the fit for our clients, products and staff couldn't be better. The firm will invest in our product suite and utilize its large sales organization to introduce the value of IDEAS to the global marketplace. This will cement us as the leading provider of intelligence on IT infrastructure configurations and pricing data to IT professionals.'

Web sites: www.gartner.com and www.ideasinternational.com .