US Firm Unveils Mobile/PC Focus Group Service
US agency House of Marketing Research has introduced an online focus group service through which participants can share opinions, images, text, chat and video from both computers and mobile devices.

<! pod><! pod>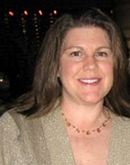 The firm is based in Pasadena, CA and has offered MR and focus group services for more than twenty years. Its new service enables computer users to access forums via a web-based system, through which moderators can engage with participants in groups or individually. Participants can post responses with embedded video, chat, images, audio or links. Those with mobile devices with text capabilities can now also participate via two-way SMS, and users with iPhones can also share their own images and videos, or those from the iPhone library.

Discussions can be conducted in group, individual, or blinded/masked modes, and moderators can segment participants into subgroups as required. The system also provides user activity reports and transcripts available in text, Microsoft Word or Microsoft Excel formats for later evaluation.

Company President Amy Siadak comments: 'We believe that the addition of mobile device access for focus groups closes the loop on user participation in research forums. Now we can include participants located anywhere in focus group and marketing research studies in any place and at any time.'

Web site: www.hmr-research.com .