Facebook Buys UX Firm Bolt Peters
Facebook has bought out San Francisco-based user experience research and design firm Bolt Peters (BP). Survey intercept provider Ethnio will step out from under the BP wing as an independent company, while some or all the remaining BP staff will join the social media giant's own design team.

<! pod><! pod>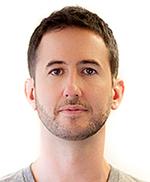 Bolt Peters, established in 2002, has fewer than ten staff and at present it is not known whether all of these will join Facebook when the agency closes its doors on June 22nd. Ethnio, which helps web sites to recruit visitors for real-time research and is an ESOMAR mamber, will continue its life as an independent business and is shortly to launch version 3 of its software.

Bolt Peter co-founder and CEO Nate Bolt said the team was 'stoked about Facebook's commitment to user experience'. Bolt will retain ownership of Ethnio but leave its management to its existing team.

Facebook has made no specific announcements about the buy, but according to www.insidefacebook.com it is 'constantly testing variations in design and functionality' and needs 'a strong grasp of how users interact with the platform' as it expands into new offerings via a variety of devices.

Web sites: www.boltpeters.com and www.ethn.io .