SPA Future Thinking Launches French Joint Venture
UK-based researcher SPA Future Thinking is in 'final negotiations' to form a joint venture with French customer relationship specialist Groupe Acticall. The JV will be launched as Future Thinking France and be led by Stéphane Marder, previously Managing Director of French agency LH2.

<! pod><! pod>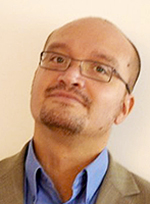 The JV will be based in Paris and combine SPA's existing team there with Groupe Acticall's market research unit. The new team will utilize SPA's innovation and product base and Groupe Acticall's CRM, technology and social media know how. Groupe Acticall currently has twelve sites across France and North Africa, over 6000 employees and a turnover of over 185m Euros.

Jon Priest, CEO at SPA Future Thinking, said: 'We are extremely excited to be finalising an agreement alongside Groupe Acticall to launch Future Thinking France. Acticall is one of the leading CRM providers in France bringing strong and continuing client relationships with some of the biggest names in French business. We have had a team in Paris since September 2010, working with a number of FMCG clients and we believe that the combination of Stéphane's leadership and Groupe Acticall's established presence, best positions us to grow in the French market.'

SPA Future Thinking was formed by a merger in September 2010 and expanded further with the acquisitions of Munro Group in April 2011 and Essential Research in September 2011. It has offices in the UK, France, Italy and Germany.

Web site: www.spafuturethinking.com .