Aegis Makes Analytics Buys
UK-based media group Aegis has acquired marketing effectiveness analytics consultancy Data2Decisions (D2D), for an undisclosed sum estimated by some industry observers at around £10m. Separately, Aegis subsidiary iProspect has bought I Spy Marketing.

<! pod><! pod>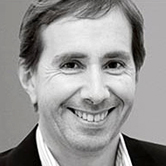 London-based D2D was founded in 2001 by former Millward Brown statistician Paul Dyson (pictured) and uses a variety of statistical modelling, econometric and analysis techniques to examine client data and uses the resulting insights to inform marketing strategy.

Nigel Morris, CEO of Aegis Media Americas & EMEA, comments: 'D2D has built an impressive, scaled business that complements and strengthens our existing data capabilities to drive even greater marketing insight and analysis.'

Dyson says joining the Aegis network will also help D2D to build its consulting and technology offering across a range of geographies.

Digital marketing agency iProspect has meanwhile snapped up I Spy, which helps brands integrate search, social advertising and analysis of consumer behaviour and data.

The acquisitions come nine months after Aegis sold its market research arm Synovate to Ipsos in a £528.8m deal, which included Synovate's Marketing Management Analytics division.

Earlier this month, Japanese ad giant Dentsu made a bid to buy Aegis in a £3.16 billion deal, which will include acquisition of the firm's transactional data analysis division Aztec.

Web sites: www.aegisplc.com and www.d2dlimited.com .