Launch of DIY Survey Platform ZappiStore
MESH Planning Partner Stephen Phillips has launched a new online DIY market research platform called ZappiStore, initially available in the UK, US and Australia.

<! pod><! pod>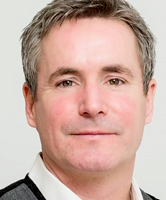 During his more than 20 years in the research sector - latterly at the 38th Floor Group which includes agencies MESH, Spring, and TunedIn - Phillips (pictured) says he identified the need for an automated product which offers full service market research at a fraction of the cost and time.

For his new platform Phillips partnered with Spring Research, automated MR specialist Intellection Software, and online survey developer SwissPeaks, while SSI provided access to its respondent panel.

The tool offers three features: new product development, ad creative testing, and 'Choose it', an app to test and compare up to five concepts. Users logging onto ZappiStore.com are able to tailor the target audience for each test; specify audience attributes including gender, age, location and lifestyle choices; and select the sample size (with a default size of 200 respondents), before uploading the creative to be tested. Results are delivered back to users in as little as three hours, depending on sample size.

Phillips comments: 'ZappiStore offers businesses an entirely new way of working; delivering consumer insights at rapid speed, for a fraction of the cost. Offering businesses tests across three so vital but often overlooked elements, users will effectively be able to test ideas for a new logo in the morning, have the results delivered by the afternoon and a decision made by the end of the working day.'

Web site: www.zappistore.com .