Guavus Raises Further Funds for Big Data Offer
Just three months after raising $30m in an investment round, big data analytics firm Guavus has secured a further $9m from new investors, which it will use to continue to expand its core products, scales its operations, and pursue 'select' acquisitions.

<! pod><! pod>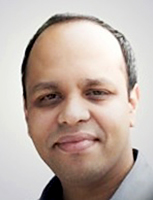 Founded in February 2006 and based in San Mateo, CA the firm focuses on helping telecoms companies make more sense of their streams of network data. Its solutions include the Guavus Reflex platform, which displays insights through graphical dashboards, and allows users to output data into a PDF, XML or CSV file format for further analysis on other platforms.

The latest funds - which bring the total raised to date to $87m - come from Goldman Sachs and TransLink Capital.

Anukool Lakhina (pictured), founder and CEO of Guavus, comments: 'Our focus on rapid analysis first yields a high return on investment for customers. This round of investment positions us for long term growth as we look to expand our proven solutions globally'.

Web site: www.guavus.com .