Spiceworks Taps IT Network for Test Panels
IT network Spiceworks has introduced a service called SpicePanels, which brings together technology vendors and beta testers from its Spiceworks Community of 2.4 million IT professionals, and tasks them with testing and trialing new products, services and marketing campaigns.

<! pod><! pod>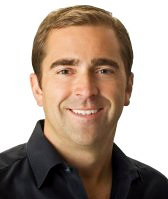 The Austin, Texas-based company connects IT professionals with more than 1,500 technology brands, to simplify how they discover and buy their technology products and manage their service budgets.

The new service offers a virtual testing platform comprised of hand-picked IT professionals who fit vendors' desired profiles, and provides real-time community feedback from focus groups, beta test environments or product trials. Turnaround can be as short as one hour, or up to several weeks based on vendors' needs.

Co-founder Jay Hallberg (pictured) comments: 'We developed this service after seeing how powerful the open and honest feedback from the Spiceworks Community was in shaping the way vendors develop and market their offerings. SpicePanels highlight the power of vertical networks and the way vendors, IT professionals and Spiceworks are collectively changing the IT industry.'

Web site: www.spiceworks.com .