Crimtan Adds Geolocation Targeting Technology
UK-based ad technology company Crimtan has integrated Digital Element's IP geolocation intelligence technology into its RAMP360 platform, to enable geographic targeting of online advertising at zip/post code level.

<! pod><! pod>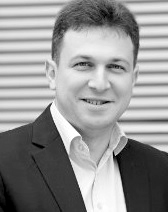 Digital Element recently received a US patent for the hyperlocal geotargeting technology used in its NetAcuity Edge ad targeting solution. This tool relies on routing infrastructure analysis to an approximate city-level location, combined with anonymous insight drawn from a network of global commercial partners, and Crimtan will integrate it into its own data, audience profiling, targeting, and optimization platform, to enhance ad campaign performance.

Yuri Staroselskiy (pictured), Crimtan CTO, comments: 'Accurate targeting of advertising is essential for our clients and, in combination with our own technology stack, we found that Digital Element's accurate, granular-level IP geolocation data drives immense value for advertisers and complements our existing targeting and segmenting tools.'

Web sites: www.crimtan.com and www.digitalelement.com .