Funds for Emerging Market Survey Tool GeoPoll
In the US, technology company Mobile Accord has launched a mobile survey platform called GeoPoll, which will gather real-time data from people in emerging markets. To fund the launch, the firm has raised $6.6m in a Series A financing round.

<! pod><! pod>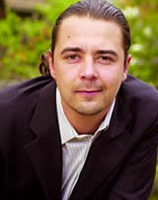 Among the firm's products are the proprietary EVO2 mobile communications processing platform, which it says is 'adaptable for any mobile network operator in the world'; and the mGive mobile donation platform, which offers SMS technology to enable charities to engage with supporters, recruit volunteers and generate calls-to-action.

The new GeoPoll tool, available across a network of more than 50 million mobile users across 20 countries, offers clients the prospect of gathering real-time feedback on anything from preferences on consumer goods to election transparency and access to basic government services.

CEO James Eberhard (pictured) comments: 'Developing nations in Africa and Asia are growing at historic rates, yet for any organization trying to better understand these regions, they're largely running blind in terms of market intelligence. We are changing this with our mobile-based platform and believe we have a unique opportunity to not only revolutionize market research, but also have a meaningful impact on some of the most important economic and social issues of our time.'

While the participants in the latest funding round have not been named, their contribution brings the firm's total raised to date to $11.6m.

Web site: www.mobileaccord.com .