CIMM Invites Proposals for Video Standard
In the US, the Coalition for Innovative Media Measurement (CIMM) and the Society for Motion Picture and Television Engineers (SMPTE) are inviting firms to submit proposals for the development of a system for tracking advertising and content across TV, broadband and mobile video.

<! pod><! pod>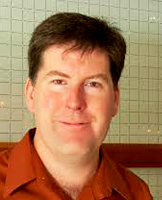 The CIMM/SMPTE industry-wide request for information (RFI) invites interested parties to suggest a solution that will combine the Ad-ID industry standard for identifying advertising assets across all media platforms, with the Entertainment Identifier Registry (EIDR) global registry for unique identification of movie and TV content.

In August 2013, CIMM and SMPTE formed a study group comprising CIMM members and representatives from media organizations, ad agencies and vendors, charged with formulating an understanding of technologies and future standards requirements that can be applied to content identification. Authoring this RFI was part of the group's charter.

MediAnswers President and CEO Chris Lennon (pictured), who is the Study Group Chair, says that given the expanding array of delivery platforms and the increase in targeted delivery of content, being able to identify advertising and program material as it is consumed has become critical. 'The RFI announced today reflects the work of many different stakeholders contending with this issue, and the response we receive will play a fundamental role in ensuring that the methodology ultimately adopted best serves the industry's content identification requirements.'

The RFI is available at: www.cimm-us.org/initiatives-2/rfps .