InSites Consulting Expands to Asia Pacific
European online specialist InSites Consulting is extending its moderator network in Asia Pacific and has agreed a long-term strategic partnership with Sydney-based boutique agency Direction First.

<! pod><! pod>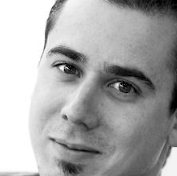 Through an existing deal from 2011, the two firms have already rolled out InSites Consulting's online research community approach, 'Consumer Consulting Boards', in Australia and New Zealand. The new deal takes a longer-term and more strategic approach, and InSites Managing Partner Tom De Ruyck (pictured) says Direction First shares his agency's vision on the future of research and marketing, and adds: 'We feel the vibe in the APAC region and it is great to witness the rapid growth in the openness towards research communities. I am looking forward to continuing 'The Consumer Consulting Board' story in Sydney, Jakarta and Tokyo in the coming months'.

Direction First MD Erica Van Lieven says it is 'great to work together with the global thought leaders in the field of consumer collaboration and online research communities'.

InSites Consulting has put together a team of more than 50 certified professional local qual moderators in the region, covering markets including Japan, China, India, Indonesia and Malaysia among other markets and trained to apply the firm's proprietary community approach.

InSites' staff of 130 are based in 5 offices worldwide. Web sites are at www.directionfirst.com and www.insites-consulting.com .