Mindshare and Empathica Combine to Form InMoment
US-based customer feedback specialist Mindshare Technologies has integrated its business with that of Canadian social media customer experience management (CEM) firm Empathica, which it acquired last year. The newly merged firm will be called InMoment.

<! pod><! pod>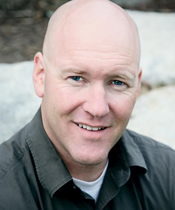 Prior to the takeover, Empathica collected thirty million completed customer questionnaires each year, in 25 languages, and offered dashboard reporting software. With the acquisition, Mindshare extended its voice-of-customer (VoC) feedback solutions to clients across the food services and retail industries, as well as expanding its contact centers, its presence in hospitality and other sectors, and its footprint in both North America and Europe.

Under the new InMoment brand name, the combined firm has more than 300 employees throughout North America and Europe, and provides access to a cloud-based platform called the 'Experience Hub'. This collects and stores customer transaction, demographic, social media, and survey data; applies text analytics and natural language processing to understand consumer sentiment; and then delivers relevant insights to clients.

InMoment CEO John Sperry (pictured) comments: 'The days of siloed information, long surveys, and simple scores are over. Consumers are more engaged with brands than ever before, have bigger platforms through which they can voice their displeasure and delight, and want to share their stories. It's a race, and the companies that win will be the ones willing to invest the time, resources and shift in mindset required to create a culture that is truly customer-centric.'

Web site: www.inmoment.com .