UK Youth Insights Specialist Added to Engine
UK-based independent communications company Engine Group has acquired youth consumer insights and consulting firm The Intelligence Group (IG) from Creative Artists Agency (CAA). The company will be merged with Engine's creative and consumer engagement agency Noise.

<! pod><! pod>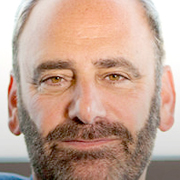 The new Noise, with offices in New York, San Francisco and Los Angeles and a staff of nearly 100, will provide a spectrum of services for those marketing to Millennials, from research and strategy through creation and activation. IG President Joe Kessler (pictured) will serve as President and CEO of the combined entity, which will keep the Noise name. Noise co-founder and former CEO Noah Kerner will be Non-Executive Chairman and an advisor. IG's Chief Strategy Office Jamie Gutfreund becomes CMO at the new Noise, with all other execs from both firms staying in their current positions.

In business for around twenty years, IG offers proprietary research services, strategy consulting and a range of live presentation and ideation programs, including its Cassandra Sessions or Trend School series of events, and will continue to publish its ongoing syndicated young consumers study, Cassandra Report.

Noise co-founder Noah Kerner comments: 'To cement our expertise in the young adult market, part of our roadmap was always to create a research and insights practice. Instead of building it from the ground up, we decided to combine forces with the people already doing it best.' New President and CEO Kessler says of the Millennials: 'This generation affects how everyone thinks, consumes and experiences the world around us, so the insights-driven solutions produced by the new Noise will help shape new ways of thinking for companies and brands who need to stay ahead in a rapidly shifting consumer environment, regardless of their target audience.'

The new-look agency is online at www.thisisnoise.com . Parent company Engine is an employee-owned business, with one in five staff owning shares in the company, and can be found at www.theenginegroup.com .