WPP 'in Talks to Acquire IBOPE'
According to a number of reports in the media, WPP is in 'advanced talks' regarding the possible acquisition of some divisions of Brazilian research agency IBOPE Group by its Kantar arm.

<! pod><! pod>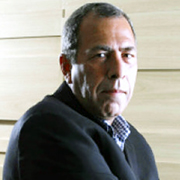 Founded in 1942 by the Montenegro family, IBOPE (The Brazilian Institute of Public Opinion and Statistics) is headquartered in both Sao Paulo and Rio de Janeiro, with other offices in the country and bases in a dozen other Latin American states, as well as operations in the US.

In 2009, WPP sold Puerto Rico-based media research agency Mediafax to IBOPE, and in return, increased its shareholding in three IBOPE businesses. At the time, WPP held a 42.15% stake in IBOPE, and through the asset swap, raised this by a further 2.05% in IBOPE Pesquisa de Mídia, IBOPE Latinoamericana and IMI.Com. The previous year, Nielsen had transferred its 11% stake in the three IBOPE units as part of a regulatory asset swapping agreement which the European Commission demanded of WPP as part of its acquisition of TNS. This latter sale did not affect IBOPE and Nielsen's IBOPE//NetRatings joint venture, which measures Internet user behavior and media operations in Mexico, Ecuador and Venezuela.

Additionally, in 2012, sports broadcast measurement specialist Repucom teamed up with IBOPE and Kantar Media joint venture IBOPE Media, to launch a sports research business in Latin America, excluding Brazil.

According to DRNO's sources, rumours about the latest possible deal have been circulating for the past few months, but the Brazilian press has now taken up the story, indicating that the acquisition may be officially announced at some point this month. According to some media reports, Carlos Augusto Montenegro (pictured) has confirmed the talks with Kantar, but said the deal is not yet closed.

Web sites: www.wpp.com , www.kantargroup.com and www.ibope.com.br .