KPMG Buys Nunwood
UK-based consultancy Nunwood, which specialises in customer experience management and feedback technology, has been acquired by accounting and advisory giant KPMG.

<! pod><! pod>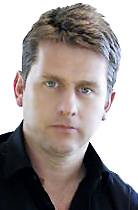 Financial terms of the acquisition have not been disclosed.

Founded in 1996 as a research agency and with offices in Leeds and London, Nunwood had 2014 revenues of around £8 million. It will now be combined with KPMG's Customer and Growth capability to create an advisory business with around 150 staff (80 come from Nunwood) and led by KPMG Partner Mark Guinibert. Nunwood staff will relocate over time to the local KPMG offices, but the Nunwood locations will remain operational for the time being.

Nunwood enjoyed rapid and continuous growth in its first decade, and recent results suggest that after a patchier time during the recession it has returned to strong growth - it has also extended its range of technology products including its Fizz reporting system, having refocused its business on change consultancy and CEM in the last four years.

Nunwood co-founder Phil Rushfirth (pictured), who becomes a Director of KPMG, says the new parent's support will allow the company 'to meet the growing demand from current and prospective clients and extend our ability to provide them with the technology and advice that drives improved customer service'.

Richard Fleming, Head of Advisory at KPMG, says of the buy: 'Today's deal is strategically very important to KPMG as it will enable us to provide clients with the tools they require to be truly customer-centric. Nunwood's understanding of the issues driving customer behaviour, and the way they focus on improving customers' experiences mirrors our approach of putting technology at the heart of everything we do. By combining forces we will be able to help clients take action, so that each decision they make is based on real-time customer feedback'.

KPMG has 22 offices in the UK with 11,500 partners and staff, turning over £1.8bn in the year ended Sept 30th 2013. Globally, it has 155,000 professionals in its (legally separate) member firms in 155 countries.

Web sites: www.nunwood.com and www.kpmg.com .