Pert Group Merges with Influencer Specialist MSS
US-based consumer research and consulting firm The Pert Group and 'influencer' research specialist MSS have merged to form a new company called Acturus. Terms of the deal were not disclosed.

<! pod><! pod>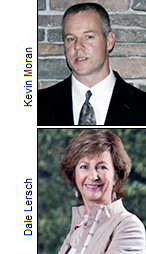 Founded in 1978, The Pert Group is headquartered in Farmington, CT, with offices in Miami, Kansas City, Pittsburgh and London. The firm integrates financial, attitudinal and behavioral data to help clients make brand and marketing decisions. MSS, which has US offices in Scottsdale, Norwalk and Las Vegas and also has a European base in London, provides influencer data across nineteen categories in more than 30 countries, and 'near custom' research to help marketers develop tools to drive brand recommendations at the point of purchase.

Acturus will focus on consumers and their influencers, offering custom research-based services and multi-sponsored studies using qual, quant and advanced analytical techniques. While it began operations yesterday, it will not be fully integrated until the beginning of September.

The merged company will be led jointly by MSS CEO Kevin Moran and Pert Group CEO Dale Lersch, who comments: 'Acturus is the logical evolution that combines our companies to bridge the powerful connection between buyers and their influencers in a way no other company our size can match. Our integrated capabilities coupled with our expertise across numerous categories allows us to provide an unprecedented 360 by 360 perspective on marketers' targets and a richer more nuanced view of consumer decision making'.

Web sites: www.thepertgroup.com and www.mssmulti.com .