Apsalar Tool Picks Segments for Facebook Targeting
San Francisco-based cross-channel ad targeting and analytics specialist Apsalar has introduced a new service identifying segments of app users which can then be used as Facebook Custom Audiences, for precision targeting across the social media network.

<! pod><! pod>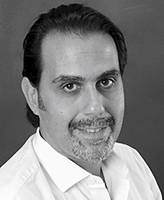 Apsalar's Data Management Platform (DMP) delivers an understanding of what customers do in apps and across other marketing channels. The DMP allows clients to conduct attribution and measurement of marketing effectiveness, manage profiles and perform analytics and segmentation, while connecting and sharing their data and segments with other marketing partners and platforms.

With the new service, marketers can define groups of their app users based on any consumer action tracked using the Apsalar Attribution tool. Once created, these can be delivered to Facebook Ads Manager as a Custom Audience, to target individuals with specific tailored messages. Segments of recent cart abandoners can also be created, and targeted with reminders to return to the app to finish their transactions. Additionally, it can identify and reach app users who have not yet made a purchase.

CEO and co-founder Michael Oiknine (pictured) comments: 'Presenting tailored messages to consumers based upon their interests and behavior has never been more important. By enabling our clients to select specific app users and use them as Custom Audiences, this new service is an important new way we help our clients maximize ROI for their marketing investments'.

Web site: www.apsalar.com .