SurveyMonkey Buys Content Automation Firm TechValidate
Online DIY survey specialist SurveyMonkey has shelled out an undisclosed sum for web-based software platform TechValidate, which specializes in collecting customer experience data and converting it into content for multi-channel marketing and sales use.

<! pod><! pod>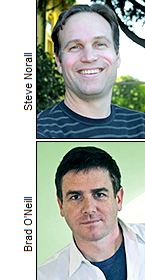 Founded in 2007 by Steve Norall and Brad O'Neill, TechValidate provides a research and customer insights platform allowing users to produce case studies, ROI analyses, customer testimonials and reviews. In addition, the company has assembled a research audience of millions of qualified business and IT professionals, who can be targeted for participation in surveys by job title, industry, country and organization type.

SurveyMonkey says the buy complements its core platform creation, collection and analysis services, allowing businesses to publish marketing content from their survey findings. As part of the deal, SurveyMonkey plans to maintain TechValidate's current headquarters in Emeryville, CA, along with its management team, 50 employees and current product offerings.

Recently appointed SurveyMonkey CEO Bill Veghte comments: 'TechValidate's automated content-generation platform helps every customer now get more from their survey results. They've taken data analytics one step further and moved into easily and effortlessly producing verified marketing content'.

Web sites: www.surveymonkey.com and www.techvalidate.com .