Kantar to Deliver Advanced TV Ratings System for Norway
Kantar's TNS Gallup team will continue to provide TV ratings for Norway for at least another seven years, after the firm won a competitive pitch against Ipsos. The new contract, running initially from 2018 to 2023, is billed by the partners as 'the most advanced hybrid model for TV and video measurement yet seen in the world'.

<! pod><! pod>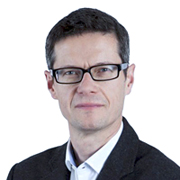 The country's TV audience measurement steering committee comprises broadcasters NRK, TV 2 AS, MTG AS and Discovery Networks Norway. The new contract has an option to extend for another five years, taking it up to 2028.

From 2018, Kantar will implement a system measuring 'all TV and Video content wherever it's consumed', using two panels, Kantar Media's own watermarking technology and the Rate On Air device - a portable meter carried by panellists, developed by French firm MediaMetrie. Data from the two panels will be fused overnight to provide a single data set giving a 'Total TV and Video rating' or TVOV.

The first panel will comprise 3,000 individuals aged 10-79 years, supplemented with a further 300 children aged 2-9 years, and will measure viewing on the TV set ('Core TV'), whether live, time-shift or on-demand. Watermarking will enhance content detection to improve quality; and TV and video content that is streamed or accessed over the Internet through tablets, smartphones, PCs and connected devices (Extended TV) - this will use a secure home router meter combined with on-device passive measurement technology for all consumption in and out of home.

The second panel will measure all TV and video content consumed out of home (OOH), based on a representative sample of 1,500 individuals aged 10+, using watermarking and the MediaMetrie device. This will build on the firm's experience measuring out of home viewing in Norway since July 2014.

John Richard Hewitt, Head of Research at TV 2 and head of the steering committee, says the winning firm 'presented an innovative technically sound proposal building on their many years of measuring TV in Norway'. Richard Asquith (pictured), Global CEO of Audience Intelligence at Kantar Media, comments: 'In recent years commentators in the US and elsewhere have lauded Norway as being at the forefront of TV measurement. We're delighted to be continuing our partnership with the Norwegian TV industry, breaking new ground with our award-winning techniques and hybrid models'.

Web site: www.kantarmedia.com .