CIA Funding for Data Visualization Firm Brainspace
In the US, machine learning, semantic technology and data visualization specialist Brainspace has received an undisclosed amount of funding from non-profit venture capital firm In-Q-Tel (IQT), which is itself funded by the Central Intelligence Agency (CIA).

<! pod><! pod>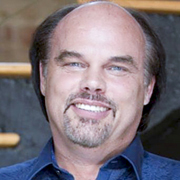 Dallas, Texas-based Brainspace has developed a patented platform called Discovery, for text analytics, e-discovery, digital investigations and document classification. This software detects and relates specific phrases in massive unstructured datasets - without the need for lexicons or taxonomies - with resulting information expressed through interactive visualizations.

Its new investor, IQT, identifies and partners with startup companies developing technologies that help the CIA's mission to gather intelligence. Last month, IQT signed an investment and technology development agreement with big data exploration, visualization and analytics platform Zoomdata. According to an article published in online publication The Intercept, among the portfolio of companies in receipt of IQT funding - which includes Dataminr, Geofeedia, PATHAR, and TransVoyant, which mine data from platforms such as Twitter - the key focus is involvement in social media data mining.

Commenting on his firm's latest funding round, Brainspace CEO Dave Copps (pictured) said: 'Throughout the intelligence community there is a huge challenge and untapped value in being able to surface insights, answers, and threats in unstructured data. Our products directly address this need through augmented intelligence. IQT's investment reflects the need for machine learning, powerful user experiences, and next-generation investigative tools in a growing number of industries, including federal'.

Web site: www.brainspace.com .