Dexter Aims to Rebuild Trust with 'Culturise'
Andy Dexter, the founder of Truth Consulting and Principal at innovation agency Neon & Vine, has set up a collaborative initiative called Culturise, to help businesses and brands re-establish trust, authenticity, and social and cultural relevance.

<! pod><! pod>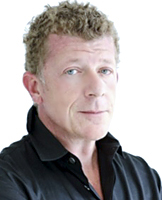 Described as part think tank and part virtual agency, Culturise will address what Dexter (pictured) describes as 'unprecedented' levels of public distrust of, and disconnection from institutions, elites, big business and brands. Its aim is to help organisations reframe the way they look at themselves in relation to culture and society, and to use new insight tools to find, measure and communicate 'authentic meaning'. So far, Culturise has focused on three key themes, all central to trust and reputation: social and cultural factors; human wellbeing; and brand experience.

Contributors to the initiative include former Ogilvy marcoms consultant Mark Earls, anthropologist Grant McCracken, and companies MESH Experience, Dub, EthOs, House51 and Cognitif. Culturise invites clients to ask questions which are 'more relevant to people and businesses than ever before', including whether they play a strong and positive role in today's culture; how they help people in their lives; what their virtues are; and what codes we should live by.

An initial focus - known as 'The Happiness Project' - is designed to find ways to understand and measure how businesses contribute to the sum total of human happiness. Dexter explains: 'We believe businesses and institutions in general are in danger of becoming deculturalised - and this shows up not only in research but at the ballot box. But it isn't sustainable to be seen as insulated from the very people who make you money. Brands need to mean something to people. Businesses need to help people and society flourish - and they need to prove it, for the sake of their own future'.

Web site: www.culturise.co .