Consortium Issues Linear TV Ad Targeting Guidelines
In New York, TV consortium the Advanced Target Standards Group (ATSG) has issued a set of guidelines and best practices for targeting across linear television advertising.

<! pod><! pod>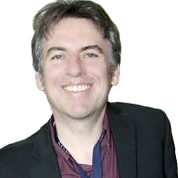 The ATSG was set up by audience-based TV sales specialist clypd and a consortium of US network programmers / media owners in August 2016, to push the adoption of advanced targets in the buying and selling of television advertising. Meetings have focused on industry-related challenges such as target definition and sizing, availability of target data for campaign planning, and calculating methodologies to deliver accurate estimates. The group has also been considering issues such as the lack of MRC accreditation for most data sets; and the probable inconsistency of advanced audience target in size and composition. Its new guidelines can be used to provide a detailed specification of calculation methodologies for managing advanced audience segments, to ensure marketplace consistency for buyers.

Pete Doe (pictured), clypd's Chief Research Officer and Chair of the meetings, comments: 'Having a standard approach to measuring the performance of advanced targets across media owners is essential to make these deals work smoothly and at scale. Alignment among a group of industry leaders like this provides a meaningful step forward. I'm excited to be a part of this consortium, helping to move the advertising ecosystem forward'.

Web sites: www.atsg.tv and www.clypd.com .