WGSN Launches Womenswear Retail Brand Barometer
Fashion trend analysis and forecasting specialist WGSN has partnered with research agency Morar and consulting firm Oliver Wyman to launch a brand intelligence tool, which will help US and UK womenswear retailers measure how they are perceived by their target consumer.

<! pod><! pod>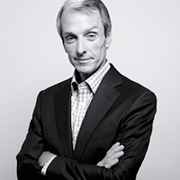 WGSN, which is owned by B2B media group Ascential (previously Top Right and Emap), uses forecasting, analytics and custom research techniques to study fashion season trends in apparel, accessories and interiors. The new 'WGSN Barometer' tracks the performance of more than 250 womenswear retail brands every day, surveying over 120,000 consumers annually. Morar conducts the daily surveys, while Oliver Wyman interprets the results, which subscribers can access via an online dashboard. Additionally, subscribers can sign up to receive bespoke quarterly presentations that compare their brand health through an assessment of their own brand versus their competitors, across the total market in the US and UK.

The tool surveys brand metrics such as affinity, consideration and 'buzz', as well as image and brand associations. It also analyses shopper behavior in stores and on web sites, customer experience, reasons for visit, products bought and amount spent. A Customer Perception Map feature offers a quarterly view of the drivers of customer satisfaction, helping brands understand where to invest to win customers and market share.

MD Kevin Silk (pictured) says the tool was created 'to give retailers a clear understanding of their position in the market and strategic insight into how this could be strengthened'. He explains: 'We found that a lot of retailers track their own consumer perception and growth. Without being able to benchmark their success against the total competitive landscape or identify truly objective insights, there was no clear path to success. Barometer changes that'.

Web site: www.wgsn.com .