Maru/Matchbox Launches Angus Reid Business Forum
MARU Group's tech and communities business Maru/Matchbox has partnered with the Canadian Federation of Independent Businesses (CFIB) to establish a market research community called the Angus Reid Business Forum.

<! pod><! pod>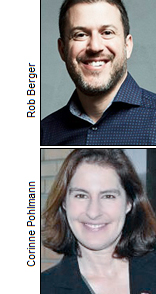 Maru/Matchbox was formed through the acquisition of Vision Critical's North American Research Consulting division early last year. Through the partnership, the firm and the CFIB have launched their business-to-business community, named after Vision Critical's co-founder Angus Reid. CFIB currently has 109,000 members across every sector and region, and membership of the new forum is by invitation only, with all members validated as being business owners.

Rob Berger, MD, Market Communities at Maru/Matchbox, said that the community will provide companies across Canada with feedback on product development, marketing programs, and other initiatives. Commenting on the launch, CFIB SVP of Partnerships, Corinne Pohlmann, added: 'CFIB members already have the opportunity to affect the political climate through CFIB's own surveys; and now they can have a direct impact on what other businesses bring to market to meet their needs. It's purely voluntary, and we know that many members will jump at this new opportunity to have their voice heard.'

Web sites: www.marumatchbox.com and www.cfib-fcei.ca .